Outreach and Partnerships
Our Headteacher Vanessa Langley, and Susan Good, Director of outreach and partnerships at Sheffield Girls' High, have worked closely together for the last ten years to engage pupils across the schools in a mutually beneficial partnership. We are highly ambitious for our pupils and have worked together with colleagues in each school and other organisations to raise aspiration and ambition for all.
Cool to Be Clever
We are in our eighth year of a partnership with The University of Sheffield and Sheffield High School developing the Cool to Be Clever Club. We were keen to develop the opportunity for pupils to experience life at the university and to have access to state of the art facilities and teaching. Our gifted and talented Y4 pupils were targeted for this programme and this then saw them accessing 21 days of events up to the end of Y6. Each year a new cohort starts their programme. They experience nine days of working with departments in the university along with 40 pupils from locality schools.These visits are enhanced with visits to work with nine days of working with teachers and departments at Sheffield High School, accessing a range of opportunities designed to engage, enthuse and challenge the highest ability pupils. 3 days are spent with Arbourthorne's artist in residence, Jayne Cooper, engaging in literacy through the arts events.
In addition to the experience, each pupil is allocated a student mentor and role model from SHS who takes part in the programme and becomes a mentor who is trained to develop the pupils' confidence, voice and determination.
The event culminates in an evening at Firth Court at The University of Sheffield with a 'graduation' ceremony and awards evening which is celebrated with family, friends, academics, SHS mentors and an author visit.
The impact on confidence, competence and self belief has been well documented by the University and in 2018 the DfE used the partnership as a case study in 'Schools that work for everyone' celebrating the collaborative working between state and independent schools.
Sports
Highly skilled sports leaders at SHS teach pupils netball, rounders, athletics and badminton and dance on a rolling programme and pupils have engaged in multi school sports events annually for the last ten years. Pupils have worked with leaders on an annual performance to an audience of over 1000 at the SHS prize giving evening at The Octagon Centre at The University of Sheffield.
Latin
Pupils have engaged annually with the Latin department at SHS and Liz Griggs, our MfL teacher, has learnt how to teach Latin to Year 5 and Year 6 pupils. These sessions are well received and have supported children's love of languages and the understanding of word roots and meanings which supports reading and comprehension. Pupils have stayed in Vindolanda and visited the British Museum during their Latin studies.
https://www.yorkshirepost.co.uk/news/opinion/the-yorkshire-post-says-pioneering-sheffield-school-project-proves-value-of-latin-1-9549845
Debate
Pupils at SHS work with our teacher Rob Holdsworth to lead our debating club each week. Our school has won local and regional competitions and pupils articulation and confidence are greatly improved through these programmes. We have worked with the English Speakers Union and Debate Mate to enhance our debating programme. 'We have a voice' is a well developed aspect of our curriculum given the language starting points of our pupils on entry to Foundation Stage.
Giving Back Scheme
Pupils in the 6th form at SHS provide us with volunteer time during their free periods in an area of strength and interest. This year we have welcomed support for Jayne Cooper our artist in residence, support for our gifted and talented maths club and sports support to develop our netball team.
Graduates of The Cool 2B Clever Programme celebrate at the annual
University of Sheffield Event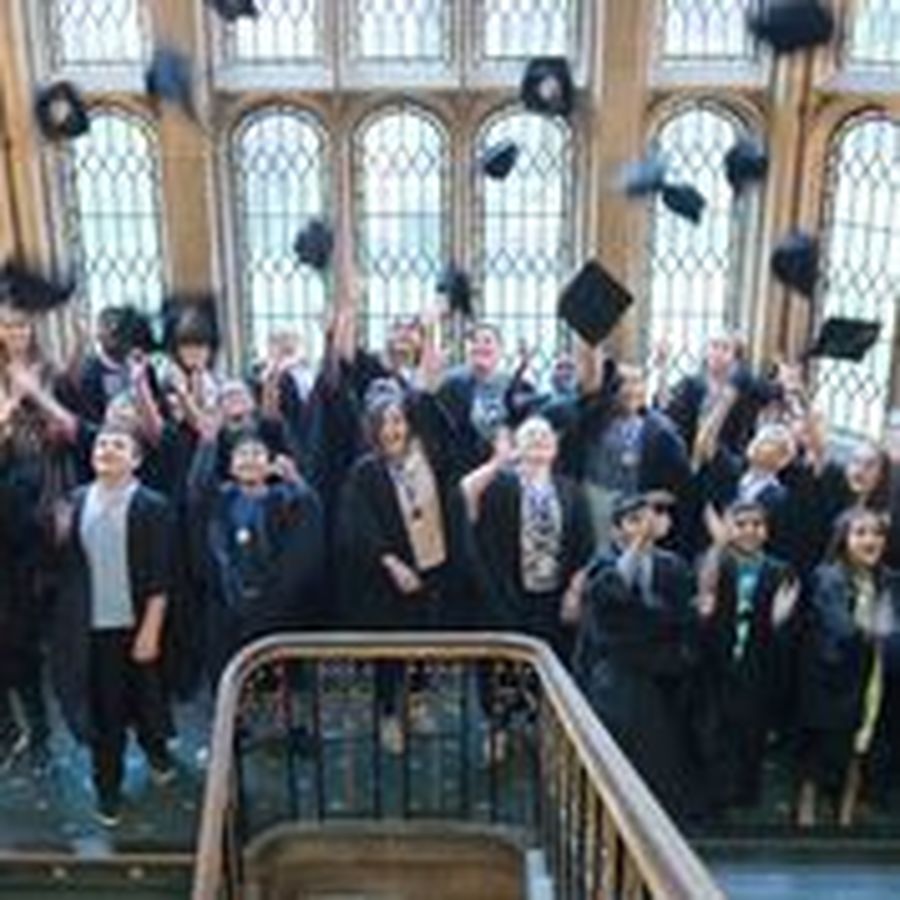 An excellent achievement for Arbourthorne Pupils- Congratulations from Team Arbourthorne!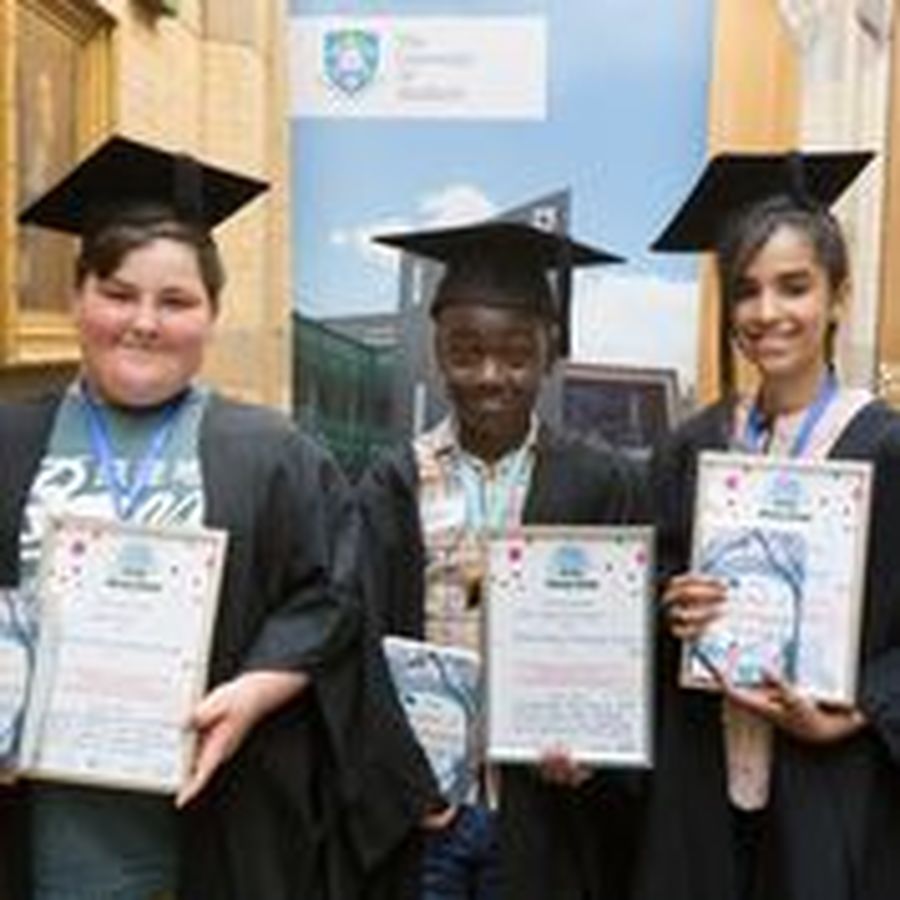 Vanessa Langley, Executive Headteacher makes a speech to congratulate SSELP students on completing the Cool 2B Clever Programme at the graduation event at The University of Sheffield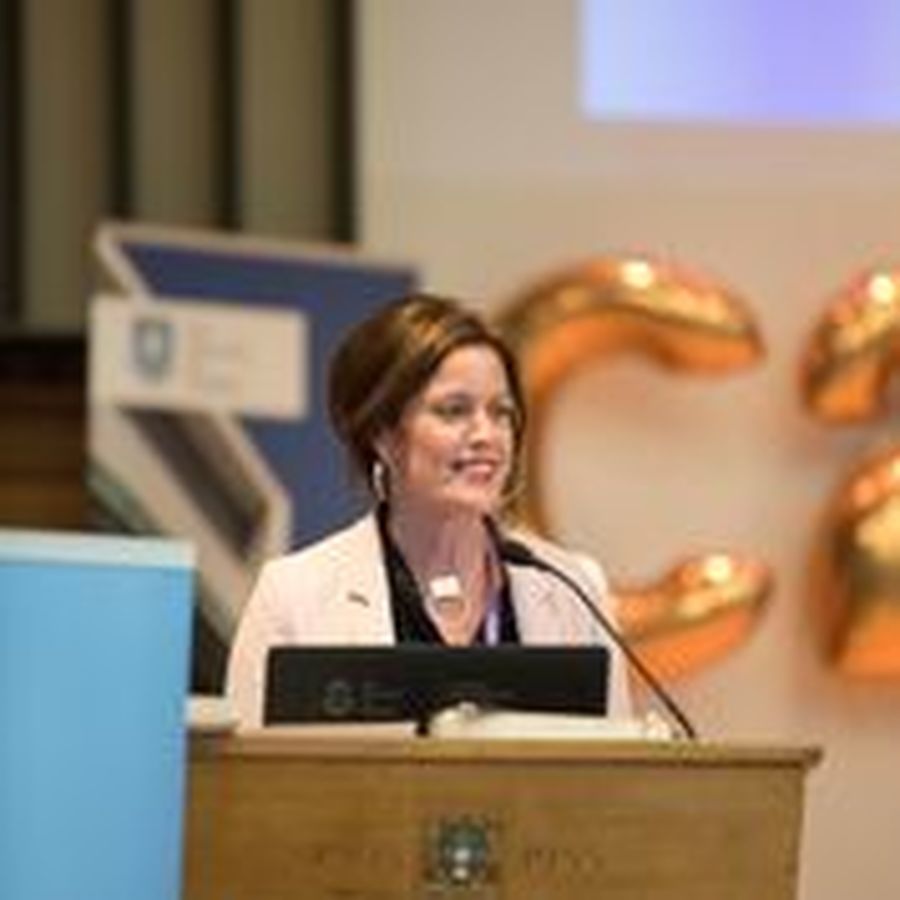 Year 5 students attended their induction session at the Sheffield High School and designed their own political party.
Year 6 students created an Army of Learners at Arbourthorne Primary School with Artist in Residence, Jayne Cooper.