Marvellous Me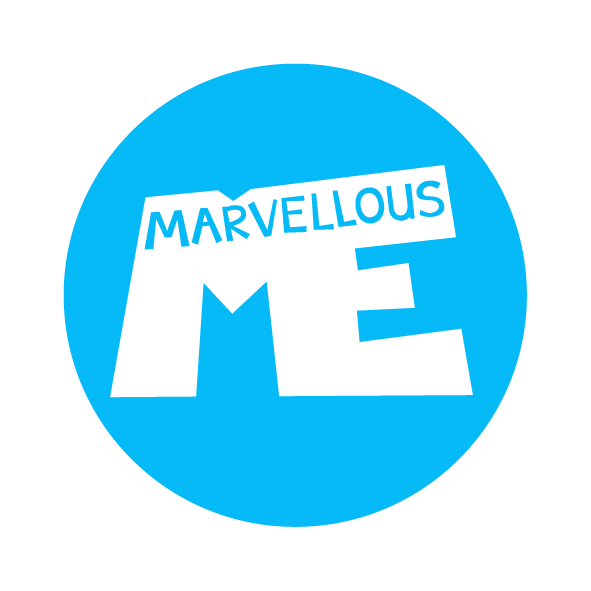 Marvellous Me is an online tool we use for communicating and engaging with families by telling them about their children's learning and success.
Arbourthorne Community Primary School uses Marvellous Me to send whole school, year group, class and individual messages. It can also be used to send badges, certificates and photographs to parents/carers.
To access Marvellous Me you can download the free app or type https://parent.marvellousme.com/ into the Internet browser. Each child has an individual code and multiple children can be added to one parent/carers app.
If you have not already logged into Marvellous Me please contact your child's class teacher or email help@arbourthorne.sheffield.sch.uk and ask for your child's code.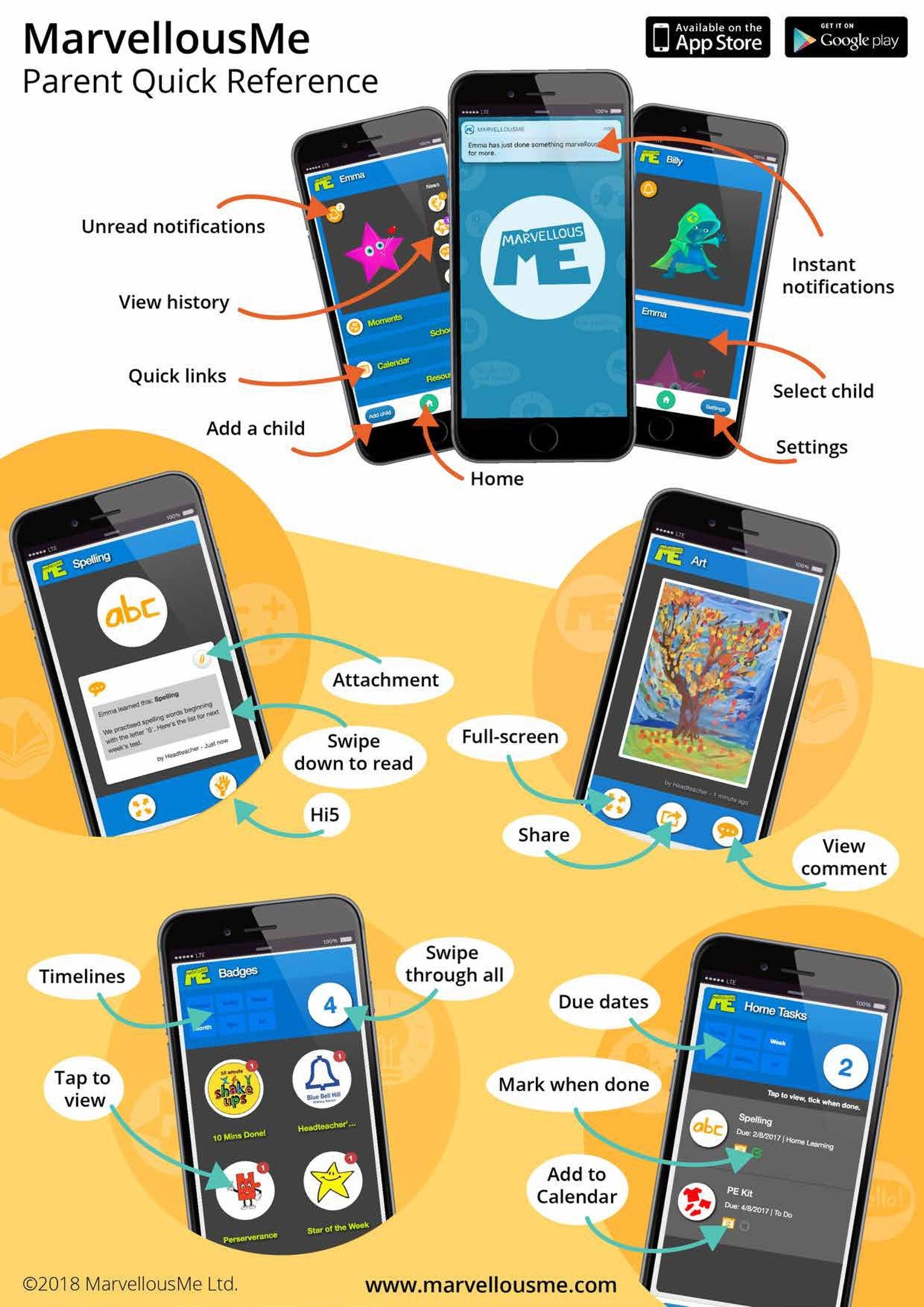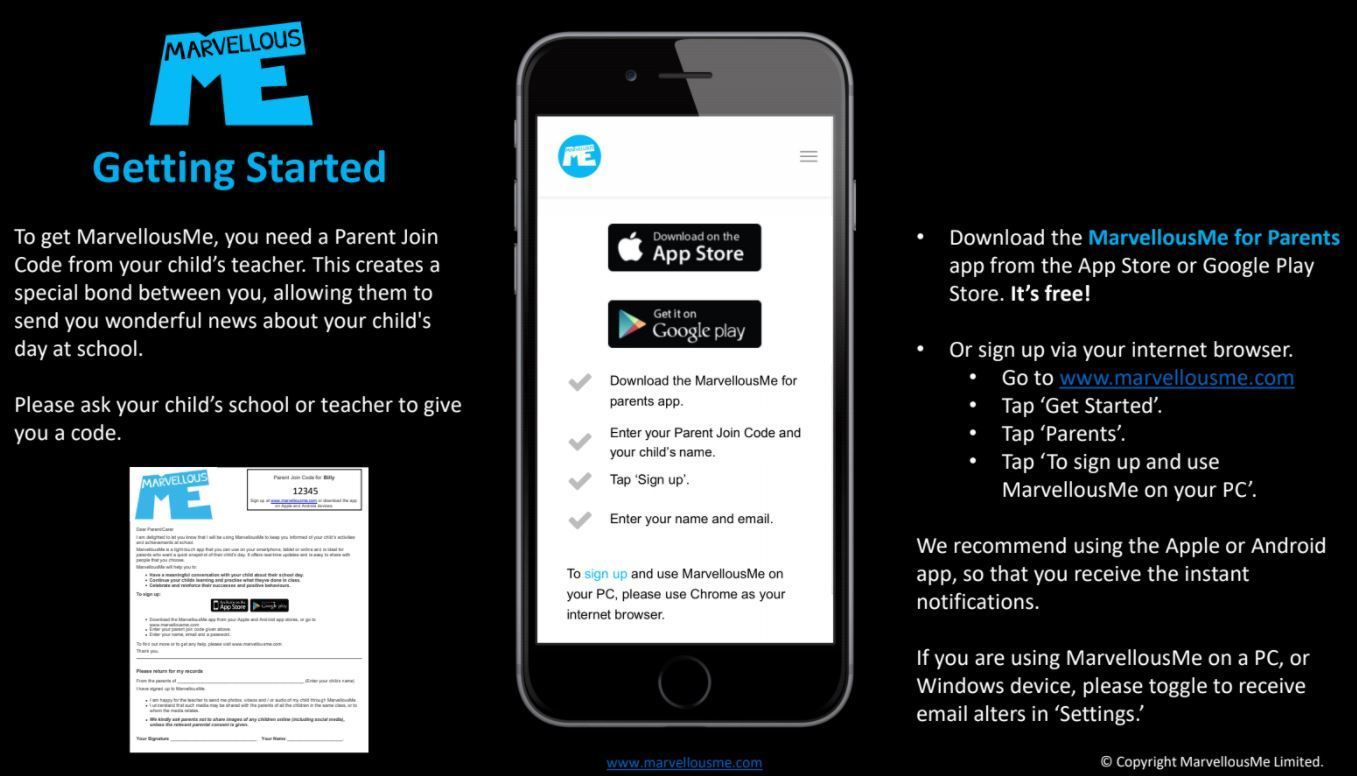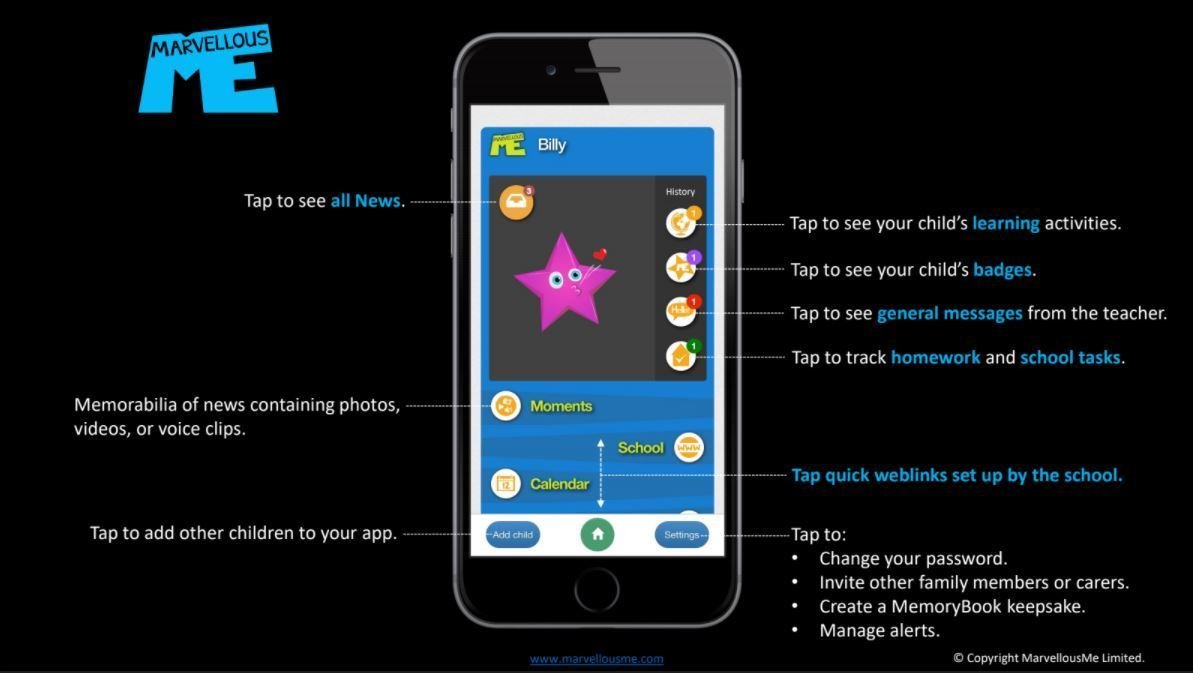 To download a full help guide - click here
Marvellous Me: Top Tips for Parents
Marvellous Me: Frequently Asked Questions