Team Arbourthorne
Excellence as Standard
Welcome from our Headteacher Vanessa Langley
I would like to extend a very warm welcome to you from all of us at Arbourthorne Community Primary School.
It is a privilege to serve the community of Arbourthorne. I first entered the teaching profession because I loved the excitement, curiosity and energy for life and learning of young children and could think of no better job than helping and influencing children to discover and achieve their dreams and to lay the foundations for future success. Twenty six years later with fourteen as Headteacher of Arbourthorne, I feel exactly the same and have the privilege of leading a team of talented and inspirational colleagues who share that same vision at Arbourthorne and have the highest expectations of all pupils. The children in our school are a joy and make outstanding progress from their individual starting points. We are a highly inclusive school. Arbourthorne celebrates the success of children of all abilities within a nurturing and caring atmosphere and every visitor comments on the warmth, friendliness and kindness of the staff, all secured within a culture of high expectation.
Our children have personality and we celebrate character and individuality. We foster social skills and attitudes through our 8 core values which are designed to create good citizens in society; citizens who are respectful and tolerant of others, who aim high in all aspects of their life and can work with confidence in a team situation. Our children have enquiring minds and the motivation to succeed.
We are proud of the way in which our children are prepared for secondary school, make outstanding progress from their entry to the school, develop skills for employability including computing, electronics, coding and robotics, 3D digital design and fabrication, materials and tools and proficiency in digital literacy through our Maker curriculum from FS1 from Y6. Our ambition is to secure successful skills for future employment and learn to live our 8 core values in action as good citizens within this community. Learners develop the core values through an experience and language rich curriculum. We have high expectations and high ambition and children are supported to rise to the challenge!
Why choose Arbourthorne?
Children and families tell us they feel part of something special at Arbourthorne. Children are at the heart of all the decisions made by our colleague and Governor team. There are high expectations from the very start of a child's journey with us and parents are encouraged to play a key role in their child's education. Children thrive because the staff take time to know the children as individuals and their families and build meaningful relationships which help us to tailor the curriculum and provision to secure the very best from each child.
In our school, everything we do is based on the simple belief that all children will achieve highly from their varied starting points given the right levels of support and inspiration and that each child has many talents that can be discovered and grown. We know that children flourish personally and academically when they feel safe, happy and are inspired by talented teachers and supported by a community that knows and appreciates them as individuals. We are a highly inclusive school with well above National average numbers for special educational needs and pupils with EHCPs and almost 70% of our pupils are entitled to pupil premium. We believe in identifying individual starting points and securing outstanding success for all. Our colleague team are highly skilled in supporting all levels of ability, securing good behaviour and attitudes to learning and ensuring children are ambitious for themselves and we set their goals high!
Our Approach in brief
Our school curriculum has been consistently broad and well balanced for many years and builds carefully on prior knowledge and takes account of individual starting points. We have employed an artist in residence, Jayne Cooper, for fourteen years and the result of her work with families and colleagues has been outstanding. Her focus is to work with the team to develop language and literacy through the arts because children can start this school with language significantly below expected levels.
Our drive is to secure good reading outcomes for all pupils and a love of reading permeates the curriculum using high quality texts and a rigorous and consistent approach to phonics. Children are encouraged to read at every opportunity. Our book vending machine is incredibly popular as is our main school and parent led 'Little Library', along with our parent book club.
Our curriculum from Nursery to Y6 is designed to open doors to future employment, broaden horizons, develop key skills to prepare children for the next stage in their education and build on what children already know, what they need to know and what they want to find out. We encourage curiosity and a love of learning when securing core knowledge.
We are proud of the children's creative, artistic, sporting and academic success from starting points and we encourage and develop these talents at every opportunity. Children are encouraged to join in with our sporting activities at lunchtimes and a range of after school clubs and we run family events, holiday clubs and several residential opportunities throughout the year. We work closely with Sheffield High school to enhance opportunities for our pupils and raise aspiration and ambition.
Life Skills and Other Initiatives
We have a life skills house in our school grounds called 'Red Robin House' which opened in 2014 and children from foundation stage to Year Six learn core skills such as 'cooking a meal from scratch', sewing, baking, growing vegetables, living a healthy lifestyle, mending a puncture on a bike, calling emergency services, money management, entrepreneurial skills and caring for the community. These are some of the life skills that support future personal success for our children. We run activities that our families need and request and work closely with other providers to offer training and support groups for the community.
We want our children to play an active role in supporting their community and sharing their strengths and skills to make their world a better place and we build a curriculum that allows this to happen. We work in partnership with several organisations to deliver our 'An Even Better Arbourthorne' Project which is an exceptional project developing the role of volunteers and addressing the root causes of poverty with our community. We have established a community fridge, a large polytunnel for growing and sharing food, an outdoor classroom and several entrepreneurial initiatives. This work is helping to extend our offer to the community and in turn make the children's lives better. We now have a community fridge to save surplus food from supermarkets going to landfill, exchange surplus clothes, and a team of parents lead a family feast in which they cook and share meals with up to 100 people. We have volunteers working extensively across the school and they are rewarded for sharing their skills and expertise through Time builder credits- hours volunteering are exchanged for vouchers and this raises self esteem and leadership skills. Our 'Hearts of Gold' initiative celebrates the children who show care for others in school by helping them to read, teaching a new skill or helping volunteer to help others generally in school.
We have a long standing link to several University of Sheffield departments who bring a wealth of knowledge and skills to the children's experiences. For example, we host medical students, the architecture Live Projects and in 2021-22, we are working on a jointly funded partnership with The University of Sheffield. This development was designed to capitalise on an increase in technology in the home and school secured during Covid, and we are working to become the first Sheffield 'Maker School' developing Science, Technology, Engineering, Art and Maths subjects through a real life problem solving approach whilst developing 21st Century skills such as critical thinking and team work. We will support the roll out of this pilot across South Yorkshire schools with the University over the next three years. Our staff team are being upskilled by the University to understand how to teach computing, coding and robotics, digital literacy, 3D design and fabrication, electronics, materials and tools and developing materials to share with other schools. Colleagues are also engaging in action research with academics.
These are just some examples of the innovative approach we have to improving our children's life chances and pages on this website will expand in detail. Reading our website is important but visiting the school and getting a feel of the atmosphere, meeting our wonderful children and seeing the interaction between staff and children and the eight core values in action will truly help you understand what we are all about.
Please make an appointment to visit our school by calling the school office on 0114 2398163. You will be warmly welcomed!
Ms Vanessa Langley
Headteacher
Good News!
A little bit about us...
Click on the link below and watch our video introducing you to life at Arbourthorne Community Primary School.
If you want to arrange a visit as a prospective parent, to volunteer with us or if you are interested in our approach and want to see for yourself, you will be warmly welcomed by us all.
'Bee the Change '
A group of our Y6 children produced this short film in conjunction with Haven to showcase the work we have done to empower our pupils in becoming positive bystanders.
.
Buddy visits for Wellbeing Wednesday
Buddy is a very much loved part of our team. Buddy and Dom, his owner, love Team Arbourthorne too and together they are supporting child and adult well-being!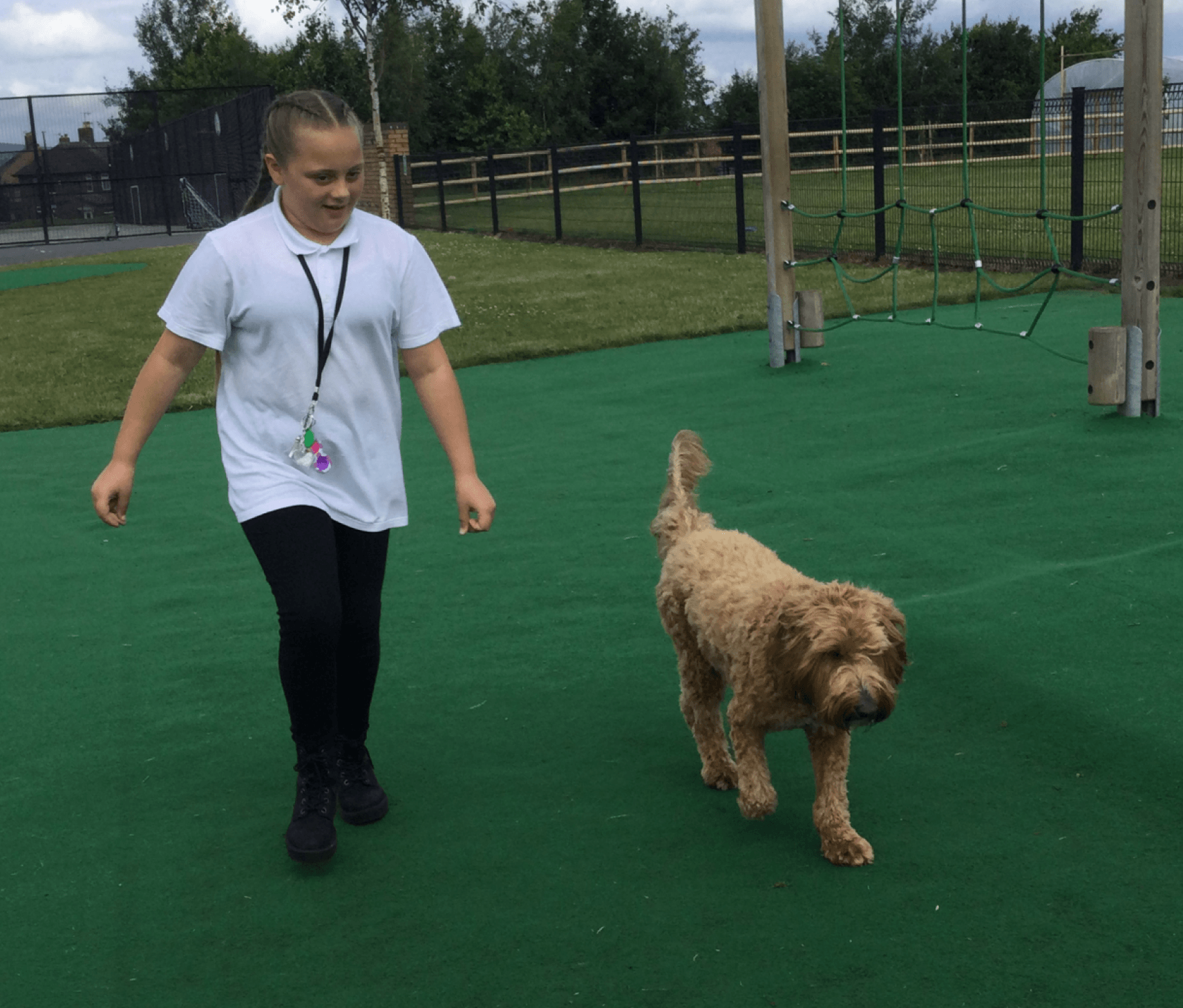 "What an awesome school! I've loved today, nearly as much as Buddy! From the first reply to my email, months ago, to my visit today, awesome! From the very first welcome as I drove in to school this morning to the goodbye at the end, every member of staff was helpful, made me feel welcome and looked happy! That's not something I see in other schools!!"
Dom McDermott (Beyond The 4 Walls)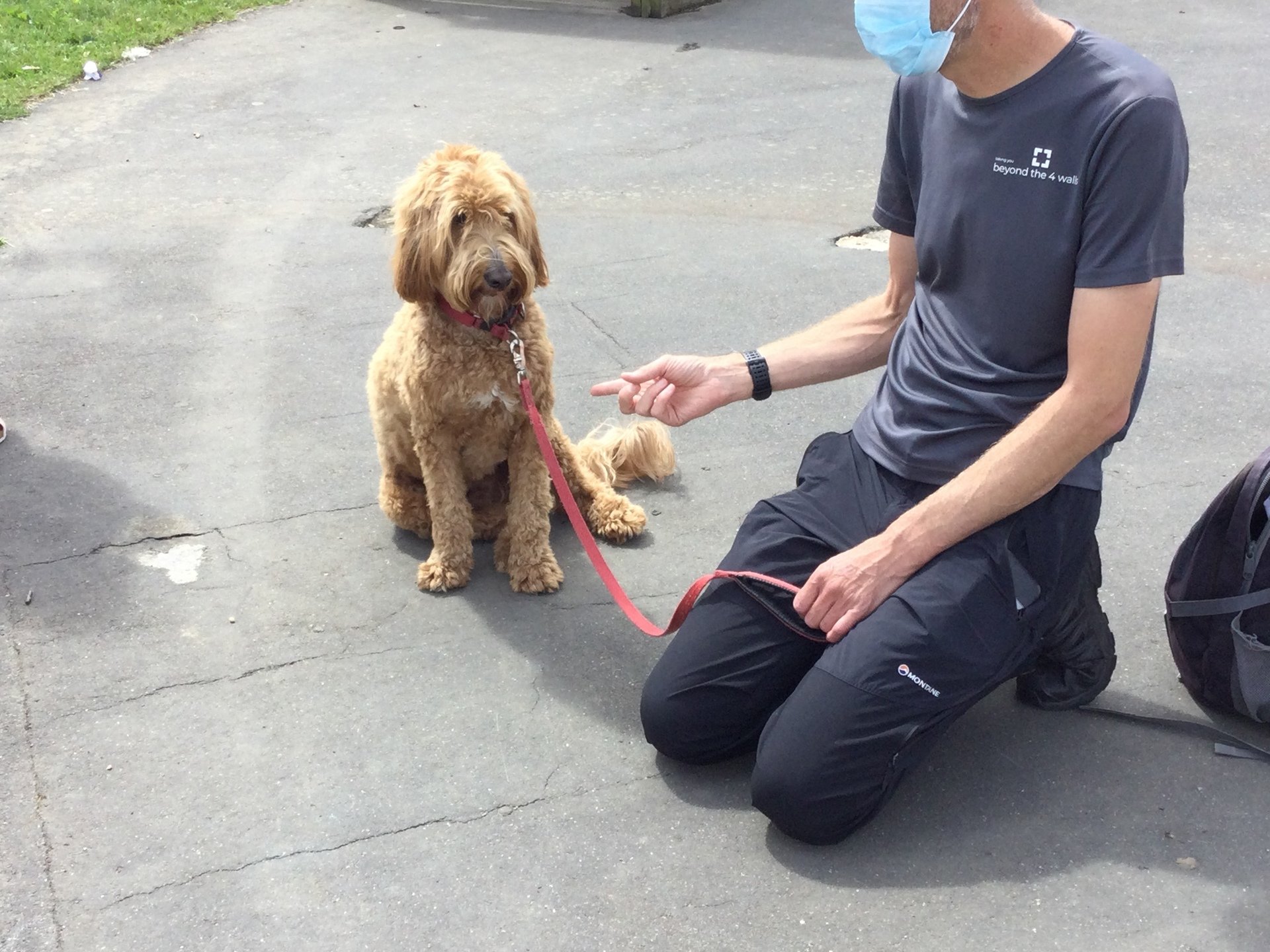 Remote Learning Review
We recently reviewed our approaches to Remote Learning with our Learn Sheffield Improvement partner. We continue to strive for excellence in all we provide for our children and families during these more challenging times. There may be occasions when children still need to access learning online. Do let us know if you need any help with online learning, food support, debt management or just need someone to talk to. You have done a wonderful job during this challenging time and your best is good enough! Be kind to yourself.
Vanessa Langley
Headteacher
' The school's practice is exemplary. Current practice is testament, and build on Arbourthorne's well-established and shared values, curriculum structures and teaching principles, expectations, learning behaviours and relationships.'
Marie Lowe Learn Sheffield
One reason why you might choose Arbourthorne for your child!
''I like school so much because all you see when you come through the entrance- there's always a smile on everyone's face and there's hardly one person that has a grumpy face and the school is also full of kindness.''
Y6 pupil
"I cannot believe the generosity of Arbourthorne School. I have never experienced generosity from anywhere like this and I am very grateful for all the support school offers and I am very proud to be part of the school"
Parent of child supported by pastoral team during Covid lockdown February 2021