Disadvantaged Learners Analysis
Disadvantaged Learners: End KS2 data for 2019
(Most recent data - national testing did not take place in 2020 due to COVID19)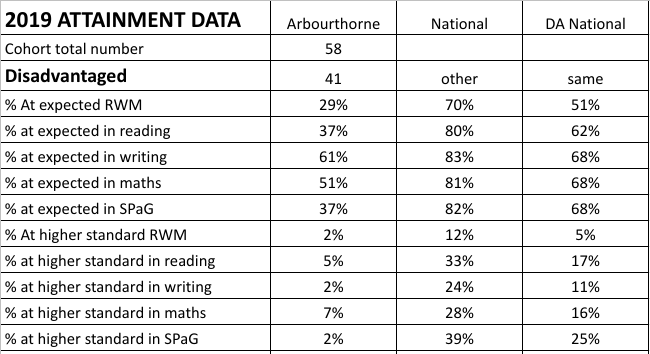 Wellbeing and engagement, due to challenges in the lives of our children, can impact significantly on the progress and attainment of children. The school assesses and measures all pupils' wellbeing and engagement using the Leuven's Scale.
Data shows, children who are least impacted by external factors score average or above on the Leuven's Scale.
Of the 2019 Y6 cohort, 21 children scored average or above average on the Leuven's Scale. 70% of these 21 being pupil premium (significantly above national pupil premium levels at 30%) and 19% of the group having SEND.
This group of children achieved above national at EXS+ in all areas and above the national scaled score in Reading and Maths.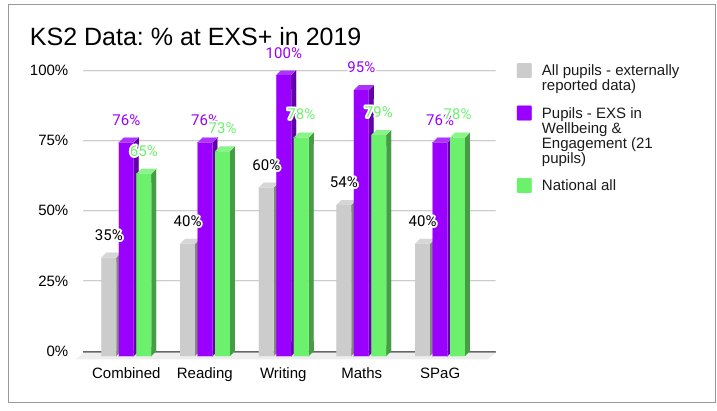 Attainment of all 21 Pupils in the Group
The disadvantaged pupils in this group achieved above national non-disadvantage for Combined, Writing and Maths.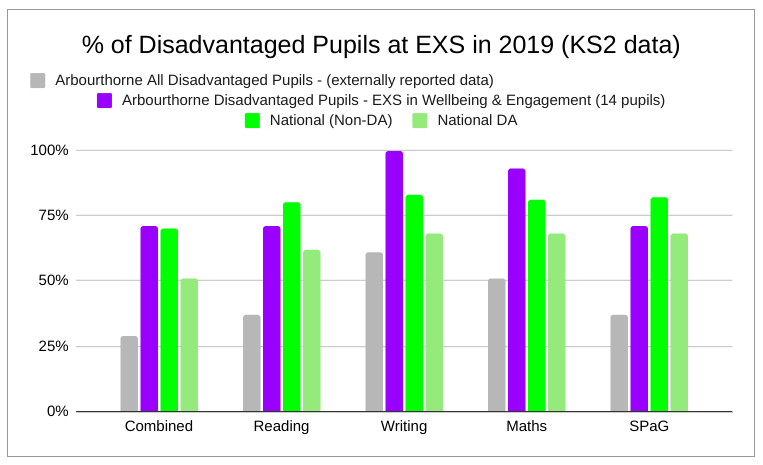 Attainment of Disadvantage Pupils in the group described above
Year Group Context 2020-21
Pupil Premium

Pupil Premium and SEND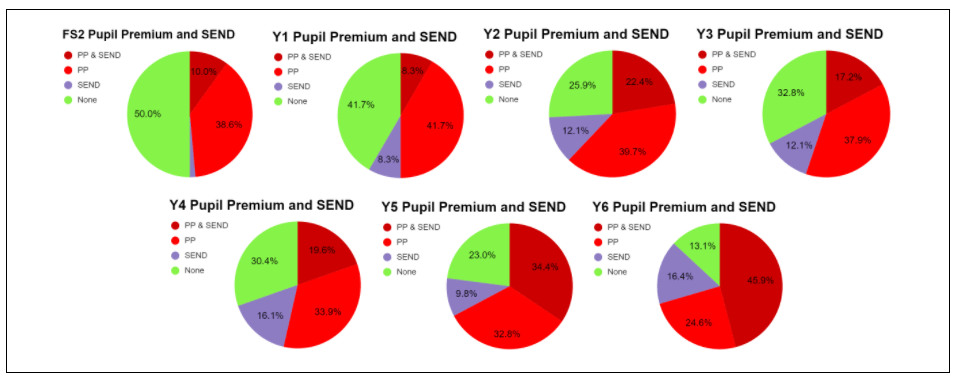 Foundation Stage Disadvantaged Learners Data Over Time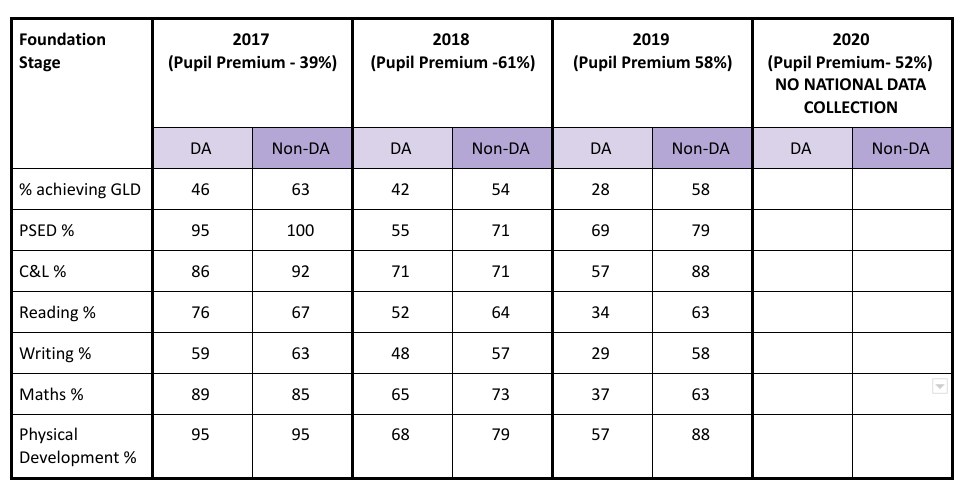 KS1 Disadvantaged Learners Data Over Time

KS2 Disadvantaged Learners Data Over Time