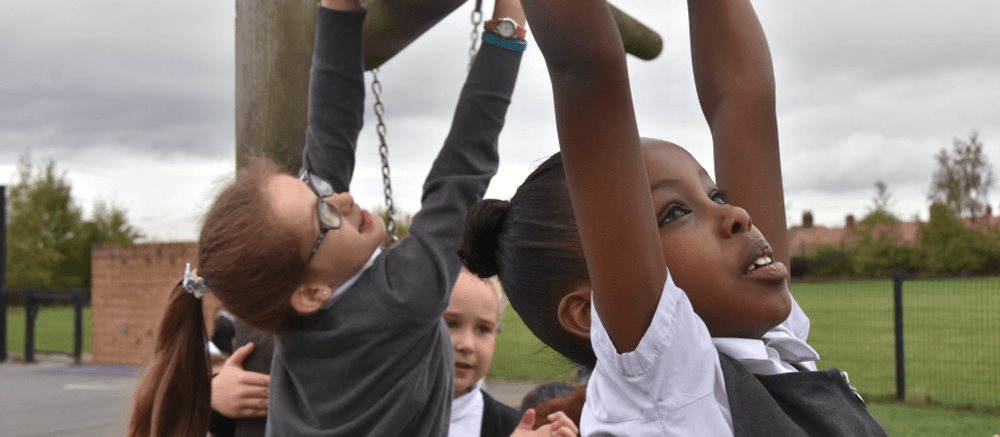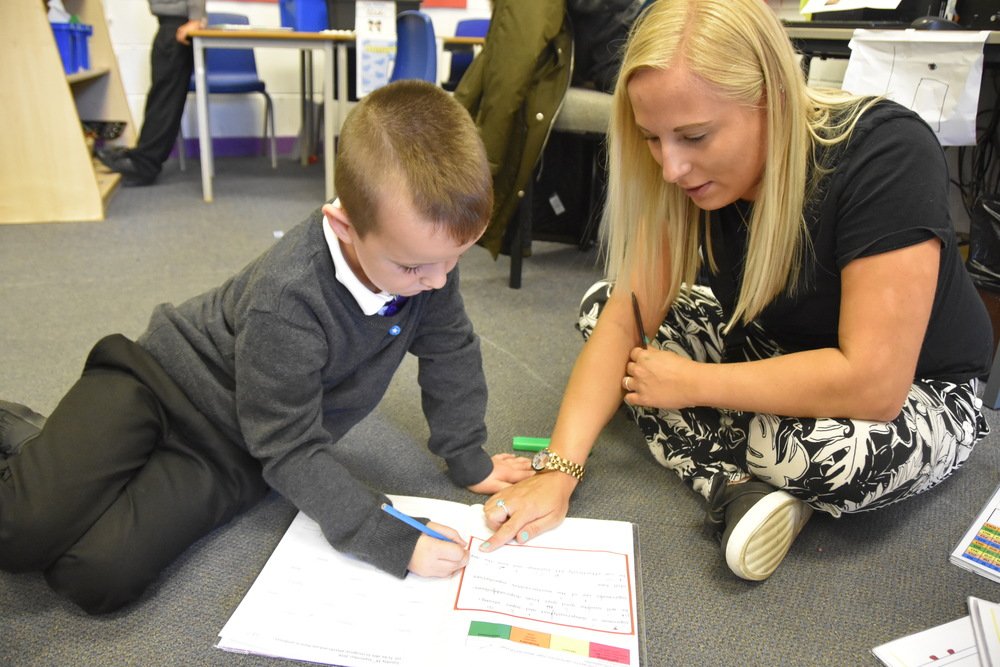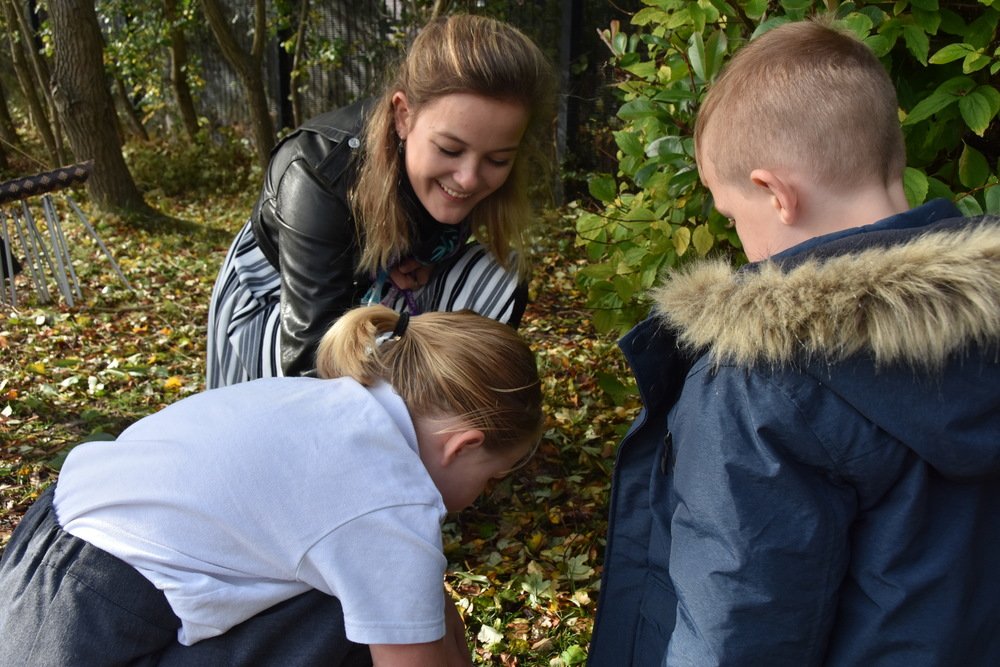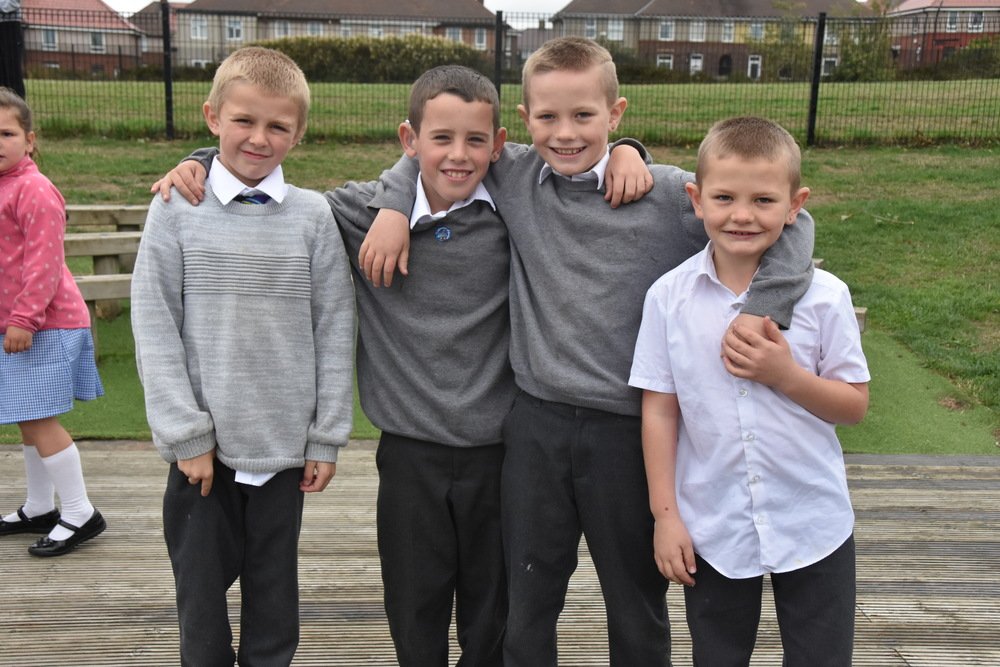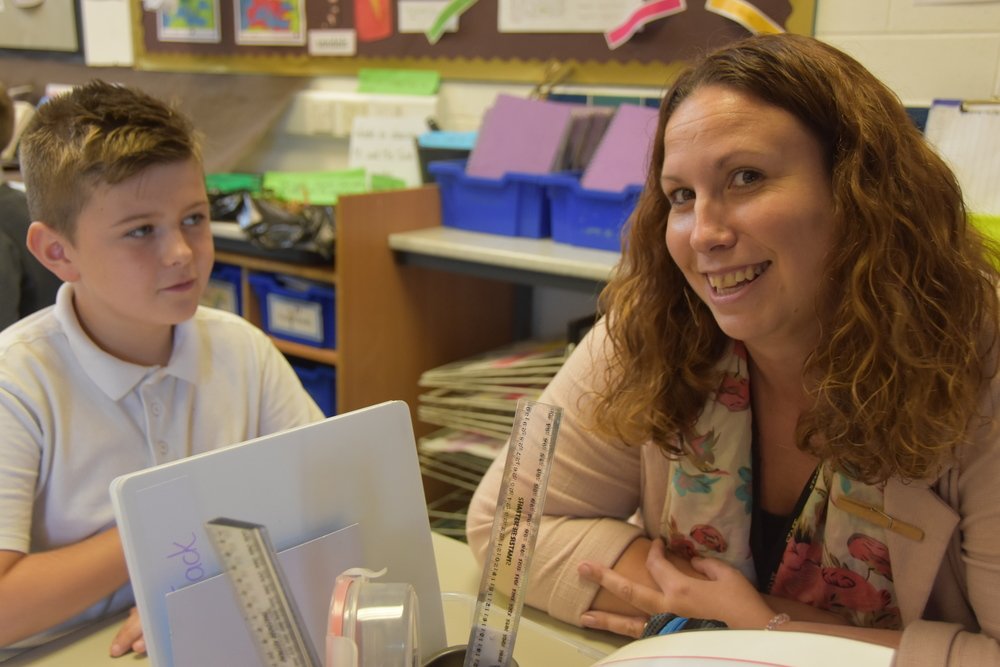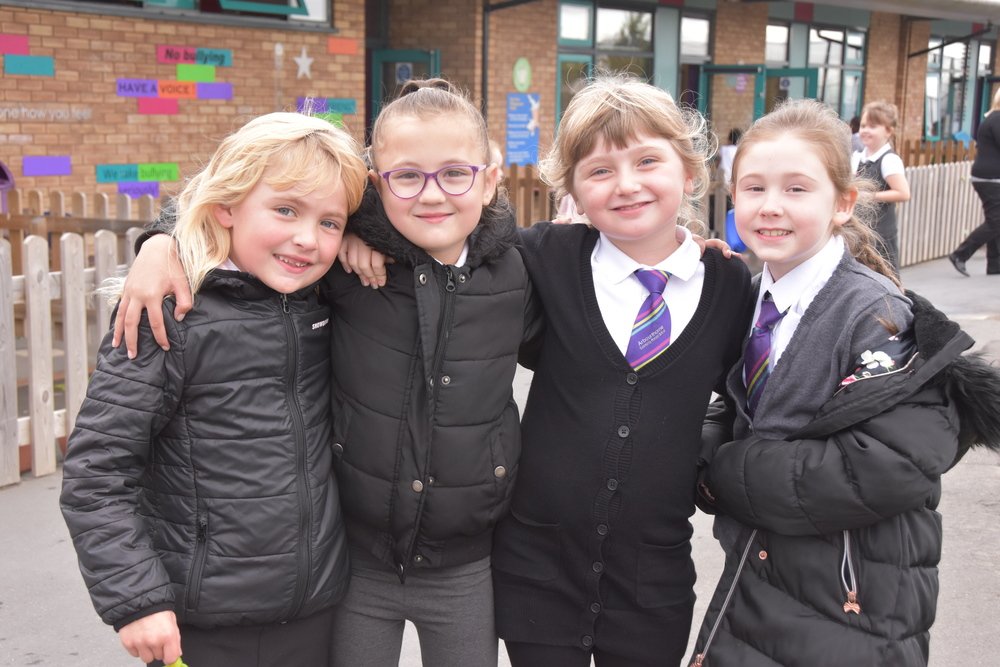 ''Labels are for parcels not children. In this school disadvantage is not an excuse; for our collaborative, reflective and committed team, it is a reason to work even harder and even smarter to improve the lives and life chances of our children and their families.'' Vanessa Langley Headteacher
At Arbourthorne Community Primary School we aim to improve both the attainment and achievement of all our pupils regardless of their circumstance. Raising the aspirations, attainment and self-esteem of our least financially advantaged pupils is a major priority for us.
Pupil Premium is an allocation of additional funding provided to schools to support specific groups of children who are vulnerable to possible underachievement.
These include pupils who are, or have been entitled to free school meals, those looked after by the local authority and the children of armed service personnel.
All schools are required to report on the amount of funding received and how this is being used.
Allocation of Funding
Click here for pupil premium strategy statement
2019/2020 - £335,580
2020/2021 - £334, 905 allocated (planned expenditure £340, 595)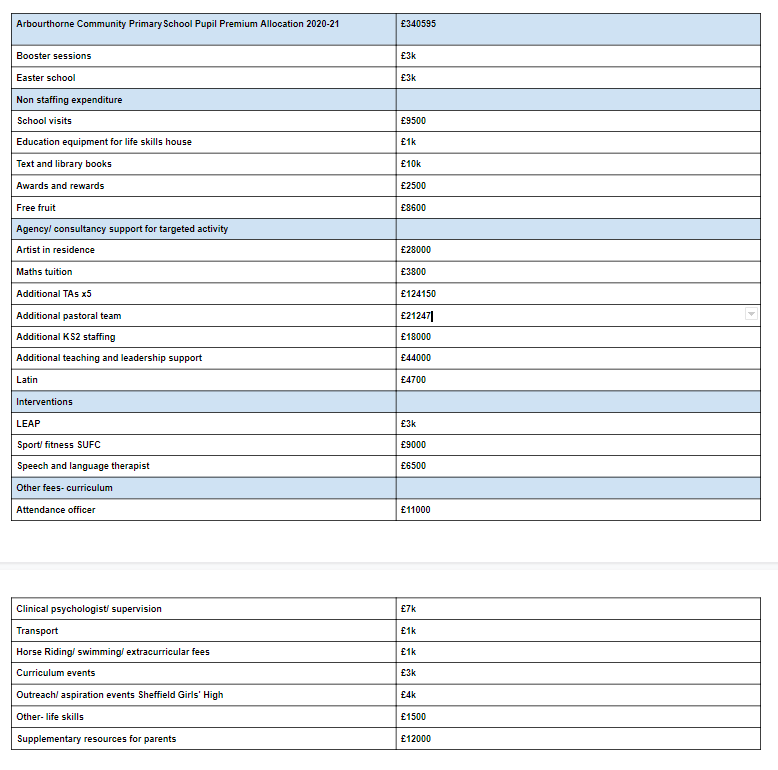 Approximately 61.3% of our children are eligible for Free School Meals. 66% are eligible for Pupil Premium. The progress of all our pupils is frequently monitored to ensure that pupil progress remains of the highest priority.
Pupil premium children at Arbourthorne make good progress, some from very low starting points, and are achieving positive outcomes.
Intervention strategies are carefully planned, monitored and assessed and are having a real impact for individuals and groups.
There is a strong sense of cohesion and purpose in the school, illustrated by the Sparkle and Shine assembly, morning meet and greet and the community projects especially the Better Arbourthorne initiative.
"The school continues to be flexible and forward thinking in responding to pupil and community needs. The constant re-adjustment of the delivered curriculum and the Arbourthorne Cares proposal illustrate this perfectly. " (David Connors, Disadvantaged Learners review Nov 2019)
Data
We undertake a thorough analysis of data at key points in the year to show progress and attainment of all pupils, including disadvantaged pupils. We meet with children's teachers to discuss progress made, and next steps for individual children:
How does Pupil Premium Funding impact on pupil progress? (2018-19)

FS1

Disadvantaged learners are making more than 3 leaps progress in CL,R,W,M but less progress than non disadvantaged learners.

FS2

Disadvantaged learners are making on average more than 4 leaps in progress in CL,R,W,M which is broadly in line with the progress of all pupils in this year group

Y1

Disadvantaged Learners made better than expected progress in reading and maths, and expected progress in writing.

Y2

Expected progress made by this group of pupils in reading and writing, and better thane expected in maths.

Y3

Expected progress in maths. and reading was made by disadvantaged learners.

Y4

Expected progress in all areas

Y5

Disadvantaged pupils made expected progress in reading, writing and maths.

Y6

Progress of disadvantaged learners is in line with that of all learners.
How does Pupil Premium Funding impact on pupil progress? (2019-20)

FS1

DA pupils made expected or better progress in C+L, Reading, Writing and Maths.

FS2

The impact of targeted interventions and family engagement is that progress is above expected in all areas for disadvantaged pupils, and the gap between Non-DA & DA is closing.

Y1

The impact of capturing boys' interests is that the gap between disadvantaged pupils and non-disadvantaged pupils achieving age related expectations has narrowed.

Y2

The impact of focus group intervention resulted in DA pupils making better than expected progress in Reading and in Maths.

Y3

Additional adult support impacted on increasing no. DA pupils achieving ARE.

Y4

DA learners making expected progress across all areas- reading, writing and maths as result of targeted interventions.

Y5

Average progress of DA is at least expected in reading, writing and maths

Y6

Disadvantaged pupils made greater than expected progress in reading, writing and maths.
Pupil Premium funding is spent on the following for our pupils:
Coaching teams to embed outstanding quality first teaching throughout school "Good teaching is the most important lever schools have to improve outcomes for disadvantaged pupils '' (EEF Pupil Premium Guidance)
Excellent and varied CPD opportunities for all colleagues to impacting positively on teaching and learning, increasing leadership responsibility and whole school view for all
1:1 tuition across the curriculum to provide targeted teaching to gaps in knowledge in maths and english; focused interventions for targeted groups such as Rainbow Reading, FFT, LEAP, VIP,
Extra curricular opportunities for pupils with both maths and english focus; working across the Federation and with Secondary schools
Additional technology for use at home and in school to support teaching, learning and engagement
Speech and Language intervention by health professionals and experienced colleagues focusing on pupils with low language skills and EAL pupils
Our Artist in Residence, Jayne Cooper, develops language into literacy through the Arts with each year group, with families and parent groups
Pastoral and nurture team in school, supporting the delivery of interventions linked to nurture, domestic violence, attachment and trauma and delivering 'Life Skills' sessions at Red Robin House
Mentoring for pupils requiring support with Social, Emotional and Mental Health including the use of Collins-Donnelly clinical psychology service
Subsidised funding for educational visits for families to enhance experiences for all our pupils
Attendance Officer, Julie Scott Whitehead employed and works closely with colleagues and families to maintain excellent attendance
Breakfast Clubs ensuring all our families have eaten at the start of each day
Free fruit for all pupils each day in school
Pupil mentoring from Sheffield High School pupils, with links to STEM, PE and Debating as a focus
Our full time Sports Leader, Alex Spiers, inspires pupils to be healthy, active and aspirational for themselves and their physical ability; pupils compete at a high level in sports and visit sporting venues across the UK
Adventure weekend retreats during school holidays for pupils and families alongside colleagues to provide respite and build on the existing strong relationships